Kate Henshaw reprimands Nigerian comedian Akpororo – calls him disrespectful
|
(1) NEW SEX REQUEST We Have been Notified That There is (1) Female Near Your Location that is looking for quick sex only If you are available immediately
PLEASE CLICK HERE TO REVEAL HER CONTACT INFORMATION AT NO COST TO YOU
This is a free message provided courtesy of this site
(1) NEW SEX REQUEST We Have been Notified That There is (1) Female Near Your Location that is looking for quick sex only If you are available immediately
PLEASE CLICK HERE TO REVEAL HER CONTACT INFORMATION AT NO COST TO YOU
This is a free message provided courtesy of this site
Nollywood actress, Kate Henshaw recently castigated Nigerian comedian Akpororo for adding her name and image on the publicity material for his show Akpororo vs Akpororo which is scheduled for July 6, 2016.
The actress through her manager has distanced herself from the show saying there was no prior contact made with her in regards to that effect. She further demanded that her name and image be removed from the event's publicity material within the next 48 hours.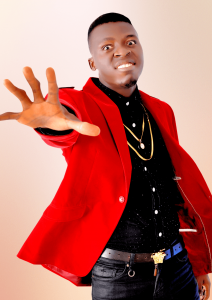 She shared the picture below on Instagram and demanded respect from players in the entertainment industry.
There is a thing called RESPECT in this industry. The sooner people recognise this..the better it will be for all. Do not take my smile and simplicity for stupidity!

Notice of 48hrs is hereby given to the organisers to remove my name and image from all publicity associated with this event. Thank you.
However, when news agencies contacted Akpororo's managers, it was said that the actress was contacted and agreed to come for the show.
(1) NEW SEX REQUEST We Have been Notified That There is (1) Female Near Your Location that is looking for quick sex only If you are available immediately
PLEASE CLICK HERE TO REVEAL HER CONTACT INFORMATION AT NO COST TO YOU
This is a free message provided courtesy of this site