Nollywood actor Jide Kosoko criticized for attending a 'party' days after wife's demise
(1) NEW SEX REQUEST We Have been Notified That There is (1) Female Near Your Location that is looking for quick sex only If you are available immediately
PLEASE CLICK HERE TO REVEAL HER CONTACT INFORMATION AT NO COST TO YOU
This is a free message provided courtesy of this site
(1) NEW SEX REQUEST We Have been Notified That There is (1) Female Near Your Location that is looking for quick sex only If you are available immediately
PLEASE CLICK HERE TO REVEAL HER CONTACT INFORMATION AT NO COST TO YOU
This is a free message provided courtesy of this site
The Nollywood actor was reported to have moved on so soon barely weeks after the demise of his third wife, veteran actress Mrs Rita Henrietta Kosoko.
Despite the fact that his wife passed on about 10 days ago, the actor was sighted at an event amidst his colleagues in Lagos on Thursday.
While delivering an appreciation speech at the event, the actor allegedly said;
"I am happy to be here today. I was touched by the sermon delivered today by our knowledgeable scholar. May God increase him in knowledge and wisdom. I also thank my very good brother and friend, Oga Bello, who is always there for me, and for inviting me to this gathering. May God continue to be with him."
The Ramadan event was planned by Adebayo Salami and was honored by the presence of great Nollywood personalities like; Tunde Kelani, Yinka Quadri, Fathia Balogun and several others.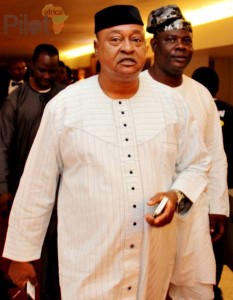 Since then the Nollywood actor has been under heavy criticism from his fans and the family of his late wife claiming he moved on too soon less than a month of his wife's demise.
(1) NEW SEX REQUEST We Have been Notified That There is (1) Female Near Your Location that is looking for quick sex only If you are available immediately
PLEASE CLICK HERE TO REVEAL HER CONTACT INFORMATION AT NO COST TO YOU
This is a free message provided courtesy of this site
About The Author
admin