Tiwa Savage with SBC staff and Champion Fans  
Goal!
Goal!!
Goal!!!
Goal!!!!
Goal!!!!!
The more the goals, the louder the scream of football fans across Nigeria as they watched Real Madridbecome the Champions of Europe for the 12th time yesterday. It was a night to remember, not only for the record breaking Real Madrid and their fans – who also achieved the first back to back win in the Champions League era – but for all the lucky Champion Fans that had the opportunity to enjoy the showpiece with Pepsi.
Being a sponsor of the UEFA Champions League, Pepsi Nigeria revved up excitement around football and the Champions League in Nigeria by celebrating and rewarding "Champion Fans", who they gave the experience to remember – A chance for Champion Fans across Nigeria to experience the UEFA Champions League final 2017, with other passionate fans in exclusive Pepsi experience centers in 8 cities across Nigeria.
So from the Eldorado Bar in Aba to the Silverbird Cinema in Abuja and Ikeja, Lagos; the Lacabana Bar in Benin City; the Bold, Loud & Dynamic Lounge in Enugu; the Viva Cinema in Ibadan and Ilorin, and finally the Cabana Lounge & Event Centre in Port Harcourt, Pepsi brought the UEFA Champions League final to LIFE for passionate football fans.
The excitement was not just captured on the super screens from which the fans watched the match, it was present at each location where Pepsi thrilled all the fans with exciting activities such as face painting, vuvuzela blowing contests, predict and win games, raffle draws that gifted fans autographed merchandises among others. The passion of the fans across Nigeria was simply amazing.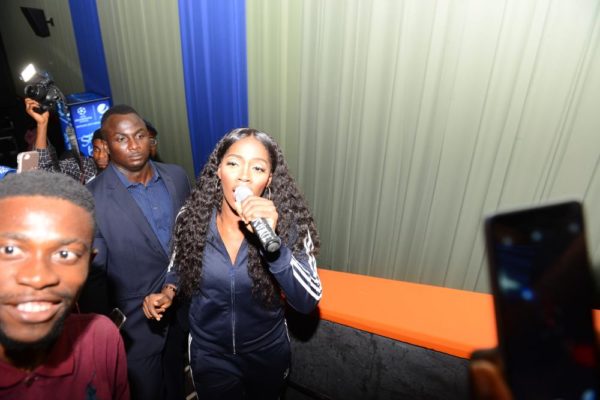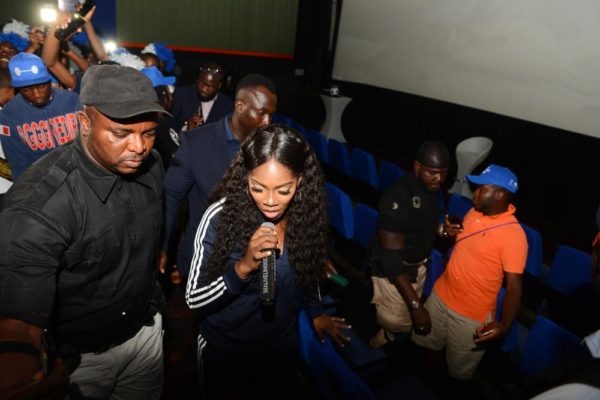 Probably the biggest moment of the night was the surprise visit of Tiwa Savage to the Lagos experience centre where she thrilled the audience to performances during the half time break. Nobody saw that coming!
Abuja….
Lagos….

Ibadan….

Ilorin….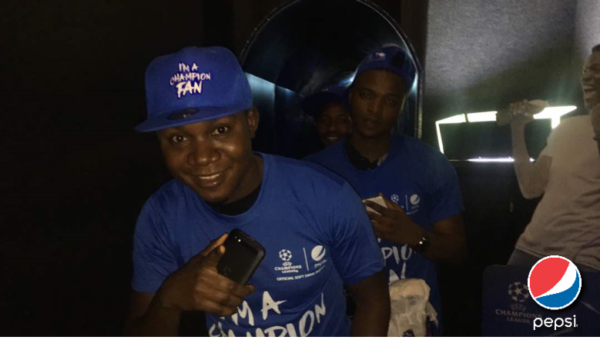 Aba….

Benin….

Enugu….


Port Harcourt….


So hey Pepsi, should we start preparing for next season's champion's league goodies?

(1) NEW SEX REQUEST We Have been Notified That There is (1) Female Near Your Location that is looking for quick sex only If you are available immediately